Private and Group Lessons
Director of Tennis Ramon Gomez leads an amazing staff that has combined over 100+ years of teaching and playing experience! This not only makes us experienced, but we have the working knowledge to best help all players achieve their tennis goals with the highest quality lessons.
For more information, contact Ramon Gomez, Director of Tennis, at 281.488.7026 or RamonG@bayarearacquetclub.com.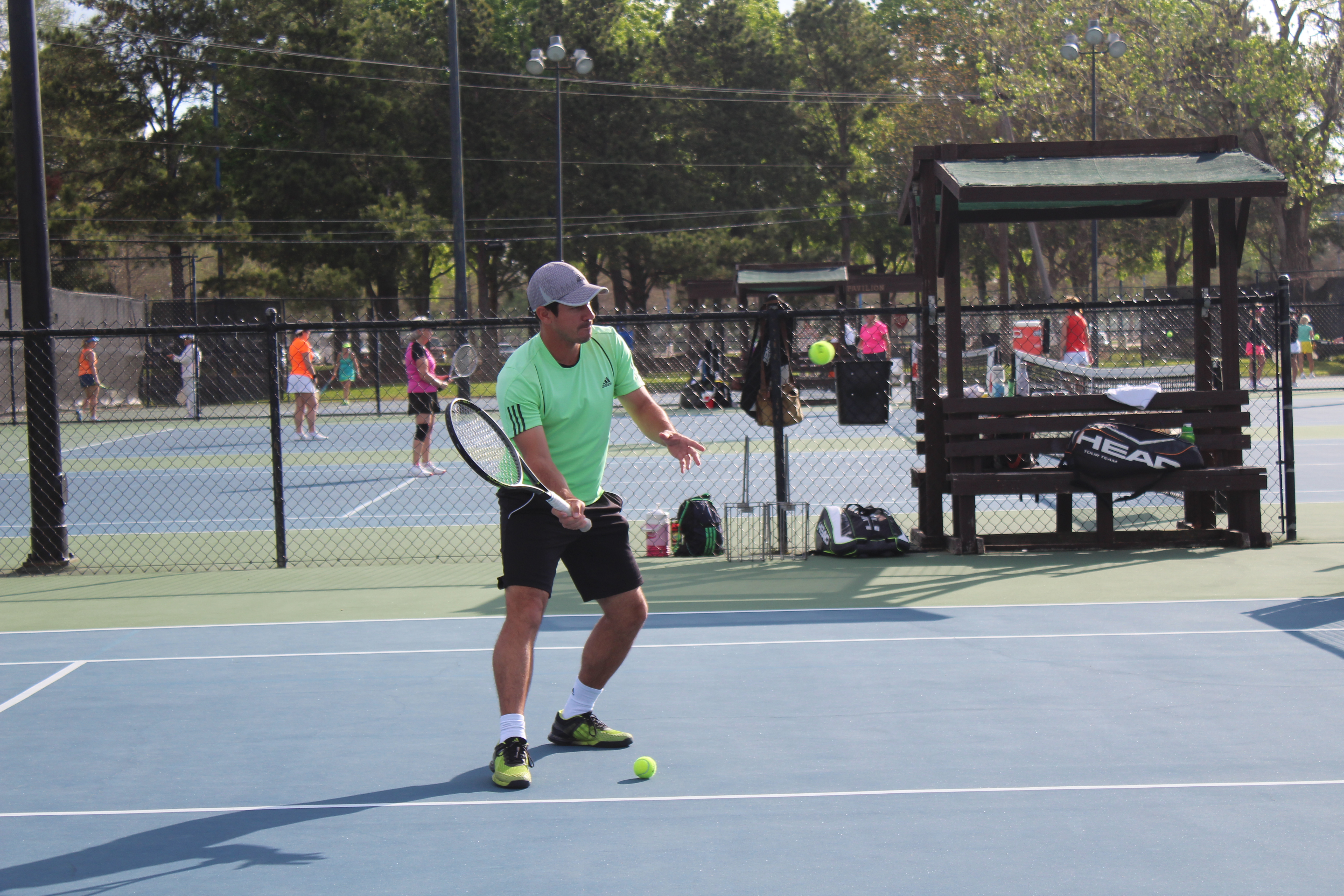 The following are the rates charged by the Tennis Professional Staff.
Rates are based on one (1) or four (4) lessons and are available to Members (M), as well as Non-Members (NM).
Members receive priority placement and pricing.
Cancellation Policy: Lessons must be cancelled within 24 hours of the scheduled time or the full amount of the lesson will be charged.
Directors
Instructors: Ramon Gomez, Irwin Montalvo and Elana Engelman
 Single Lesson (1 hour / .5 Hour)
Members: $69 / $39
Non-members: $79 / $49
Package of 4 lessons  (1 hour / .5 Hour)
Members: $260 / $140
Non-members: $300 / $180
Tier 1 Pros
Instructors: Antoine Ford, Carlos F., Lester Callaway, Jason Kedzierski
 Single Lesson (1 hour / .5 Hour)
Members: $65 / $35
Non-members: $75 / $40
Package of 4 lessons  (1 hour / .5 Hour)
Members: $240 / $125
Non-members: $280 / $150
Tier 2 Pros
Instructors: Matt Risoldi, Ana Paola, Yanick Shearron-Hawkins, Scott Smith, Stuart Kenyon
Single Lesson (1 hour / .5 Hour)
Members: $60 / $32
Non-members: $70 / $37
Package of 4 lessons  (1 hour / .5 Hour)
Members: $220 / $110
Non-members: $260 / $130
Tier 3 Pro
Instructor: Carlos McIntyre, Jake Kampe, Ryan
Single Lesson (1 hour / .5 Hour)
Members: $50/ $29
Non-members: $60 / $34
Package of 4 lessons  (1 hour / .5 Hour)
Members: $180 / $100
Non-members: $220 / $120
Directors / Tier 1 Pros
Single Lesson: 2-person /1-hour lesson
Members: $40 per person
Non-members: $45 per person
Single Lesson: 3-person /1-hour lesson
Members: $30 per person

Non-members: $35 per person
Tier 2 / 3 Pros
Single Lesson: 2-person /1-hour lesson
Members: $35 per person
Non-members: $40 per person
Single Lesson: 3-person /1-hour lesson
Members: $25 per person
Non-members: $30 per person