Village Tennis Center is managed by Striesfeld Sports and Entertainment (SSE) and offers the highest quality professional tennis instruction!
Adult and Youth classes available for all levels!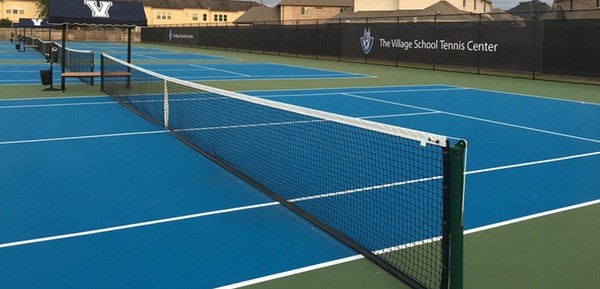 Youth Programs
We have expanded our tennis class days to provide more flexibility for families! We now offer youth programs 6 days a week throughout the school year and have a competitive Junior Team Tennis Program on Sunday's for youth ready to compete Ages 8-18.
ACE stands for After Class Enrichment. These programs allow students to stay on campus and receive professional tennis instruction. Registration is for each school semester (Spring or Fall).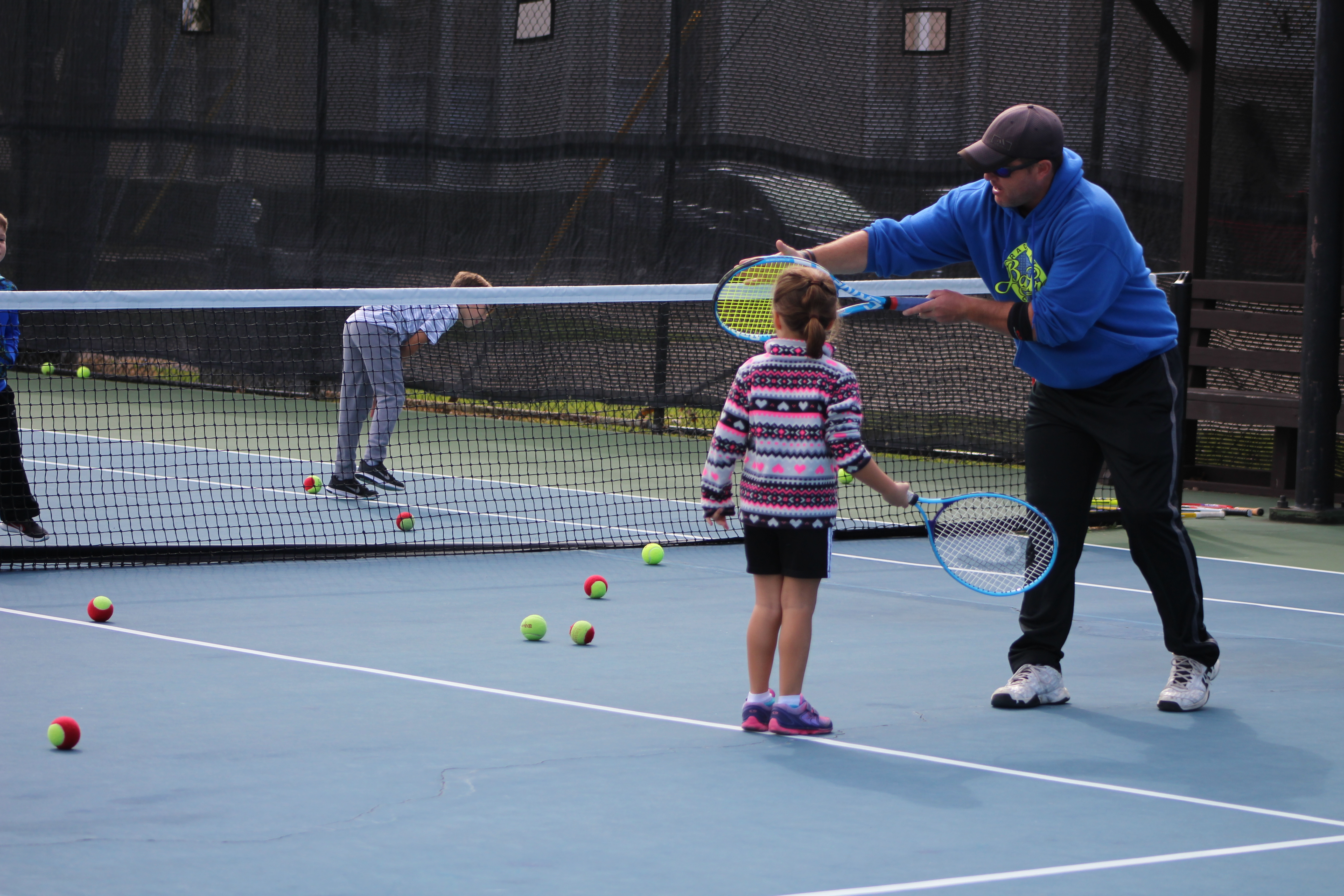 Monday 3rd-5th Grade ACE Tennis
Tuesday Kinder-2nd Grade ACE Tennis (Indoors)
Wednesday 3rd – 5th Grade ACE Tennis
Thursday Kinder- 2nd Grade ACE Tennis (Indoors)
Friday Kinder – 5th Grade ACE Tennis
We have a phenomenal group of students participating in these ACE Tennis Programs and we have made a strong emphasis on the level of professional instruction and student to teaching Professional ratio being very low.
*NEW* Saturday Tennis Camp, 9:00a.m. – Noon
Middle and High School Training Camp, Saturday 9:00a.m.-Noon
Grades 6th – 12th Training (Same link as above to register – groups are completely seperated)
PLUS Join the Village Team for JUNIOR TEAM TENNIS !
Check out all the details HERE!
The JTT program is a match play program that affords Village School teams the opportunity to compete vs other area clubs and/or organizations in a team format on Sunday Afternoons. Spring Program begins January 28.
Ladies Tennis
Tuesday Morning Ladies Clinic
Intermediate + Level (3.0-4.0)
Tuesday 8:30 – 10:00am
Head Pro, Lester Callaway, will lead ladies in competitive drills that will greatly enhance your game!
$199 / Session
Session 1: Jan. 16- March 6
Session 2: April 3 – May 15
_____________________________
Village Mom's Beginning Tennis
Tuesday 10:00 – 11:30am
Learn tennis in a positive and exciting environment with Head Pro, Lester Callaway.
$199 / Session
Session 1: Jan. 16- March 6
Session 2: April 3 – May 15
_____________________________
Thursday Ladies League
Thursday 9:00-11:00am
Players rotate in ladder style format based on individual results.   Play 3 sets each league day.  1 set w/ each player in your foursome.
$199 / Session
Session 1: Jan. 25 – March 1
Session 2: April 5 – May 10
_____________________________
Thursday Ladies Drill & Play
Thursday 9:30-11:00am
Entry level to Intermediate players invited. Live ball rally and match play settings. All players will learn to compete both recreationally and/ or competitively.
$199 / Session
Session 1: Jan. 18 – March 8
Session 2: April 5 – May 17
Adult Programs
Saturday Co-Ed Experienced Adults Clinic
Saturday 9:00 – 10:30am
Fast paced drills to stay in shape and enhance your game!
$199/Session
Session 1:  Jan 20 – March 3
Session 2: April 7 – May 12
__________________________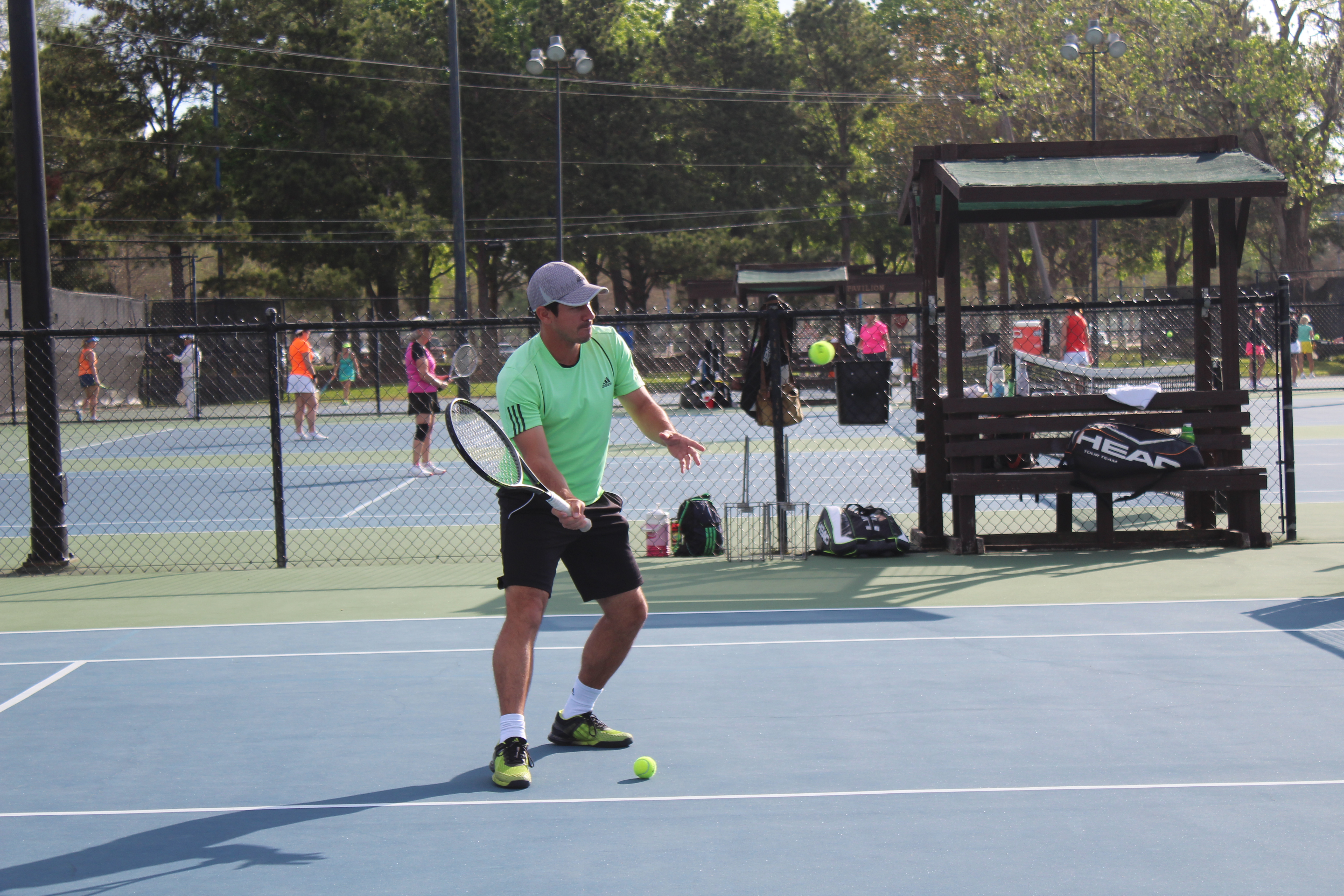 Saturday Drop-In Match Play
Saturday 10:30 – 12:00pm
Co-Ed, Singles & Doubles
RSVP by 12pm Friday.  Matches made by staff and new balls provided!
Let us do the work in finding you a match  ONLY $15 per player per week
__________________________
Saturday Beginning Adults Clinic
Saturday 10:30 – 12:00pm
Co-Ed.  Learn tennis in a positive and exciting environment!
$199/Session
Session 1: Jan 20 – March 3
Session 2: April 7 – May 12
The Village School Tennis Center
13051 Whittington Drive,
Houston, TX 77077